Raman Sankar, MD, PhD
Chief, Division of Pediatric Neurology
Professor of Pediatrics and Neurology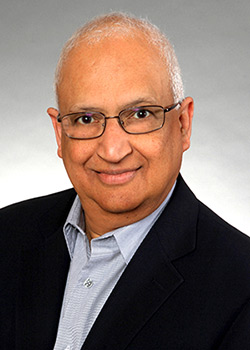 Raman Sankar, MD, PhD, is Professor of Neurology and Pediatrics and Chief of Pediatric Neurology at the David Geffen School of Medicine at the University of California, Los Angeles.  He holds the Rubin Brown Distinguished Chair in Pediatric Neurology.
Dr. Sankar is a graduate of the University of Bombay, India.  He obtained his PhD from the University of Washington in Medicinal Chemistry and was involved in teaching and research for several years prior to entering Tulane Medical School, where he obtained his MD.  He trained in pediatrics at the Children's Hospital of Los Angeles. He completed his training in neurology and pediatric neurology at UCLA.
His laboratory research involves the mechanisms of seizure-induced injury and epileptogenicity in the developing brain.  He has also undertaken studies to improve the throughput for screening compounds for antiepileptogenic action on the developing brain. Recent studies have demonstrated connections between the epileptic state, physiologic stress, inflammation and how these factors modify the serotonergic tone in the brain stem-hippocampal pathways resulting in depression. Ongoing studies are exploring the mechanistic connections between epilepsy and autism.  He is a member of an active pediatric epilepsy program at UCLA that is well known internationally for many advances in pediatric epilepsy surgery.
Dr. Sankar has authored more than 250 research articles, reviews and book chapters.  He has also co-edited text books on pediatric epilepsy as well as the applications of basic science in epilepsy research.  He is a member of the editorial board of Epilepsy & Behavior and has served on the editorial boards of Epilepsia and Epilepsy Currents. He is an elected Fellow of the American Academy of Neurology and an elected member of the American Pediatric society. Dr. Sankar is a member of the Professional Advisory Board of the Epilepsy Foundation. He is a member of the Commission on Neurobiology of the International League Against Epilepsy.
---
Dr. Rujuta Bhatt, MD
Clinical Instructor, Pediatrics and Pediatric Neurology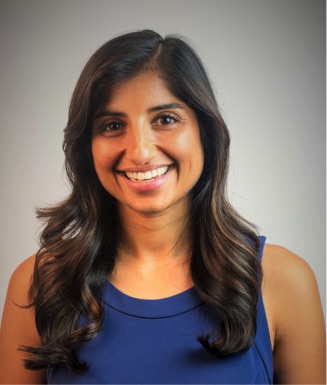 Dr. Rujuta Bhatt is a Pediatric Neurologist specializing in general pediatric neurology, autism, and related neurodevelopmental disorders. She is a Clinical Instructor in Pediatrics and Pediatric Neurology at UCLA Mattel Children's Hospital and also a Behavioral Child Neurology Fellow working with Dr. Shafali Jeste within the UCLA Center for Autism Research and Treatment (CART) and the Jeste Lab.
After completing a combined BA/MD program at The George Washington University School of Medicine and Health Sciences, Dr. Bhatt completed residency in pediatrics and child neurology at UCLA Mattel Children's Hospital. Her interest and research in neurodevelopmental disabilities and neurogenetics began in medical school. Dr. Bhatt was awarded a grant from The Child Neurology Foundation and the recipient of the W.T. Gill Summer Research Fellowship to study brain malformations and cognitive profiles of patients with Neurofibromatosis Type 1 (NF1). Dr. Bhatt also gained clinical expertise with this population by working in the NF1 Multidisciplinary Clinic at Children's National Medical Center.
Throughout her training, Dr. Bhatt has remained engaged in gaining a better understanding of cognition and development in patients with neurologic disorders. While working at UCLA Medical Center, Dr. Bhatt worked with Dr. Raman Sankar to gain expertise in identifying and studying new treatments for Epileptic Encephalopathies with a goal to improve long term neurodevelopmental outcomes. Dr. Bhatt's current research interests are focused on better evaluating and understanding motor function and how it is related to language development in children with neurodevelopmental disabilities. This includes assessing children at young ages and identifying early interventions that will ensure better long term outcomes in development and cognition. Dr. Bhatt's clinical interests are in neurodevelopmental disorders and neurogenetics. Dr. Bhatt will be seeing patients in the pediatric neurology and developmental neurogenetics clinic with a focus on autism, neurodevelopmental disorders, ADHD, and Tics.
In addition to her clinical and research interests, Dr. Bhatt is an active member of the American Academy of Neurology (AAN) and the Child Neurology Society (CNS). Dr. Bhatt was selected as a participant for the Women's Leadership Conference at the 2014 AAN annual meeting and also a recipient of the AAN Meeting Resident Scholarship Award. Dr. Bhatt was also identified as one of the rising leaders in Neurology and was one of ten selected members for the AAN Enhanced Resident Leadership Program. Dr. Bhatt also has a passion for medical education and works with the UCLA Medical Education Department, the CNS, and AAN to improve medical education at UCLA and nationally.
---
Meeryo Choe, MD
Clinical Instructor of Pediatrics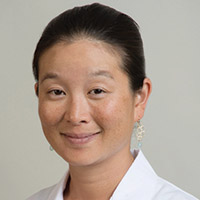 Meeryo Choe grew up in the Los Angeles area, traveled east to attend Amherst College, and then returned to L.A. to attend medical school at USC. She came to UCLA in 2004 for her pediatrics residency and child neurology fellowship. After completing training, she decided to combine her personal interest in sports and professional interest in the developing brain together as a Neurotrauma/Sports Neurology Fellow with Dr. Christopher Giza. In clinic, Meeryo has been seeing patients with traumatic brain injury, with a focus on sports-related concussion. Her clinical and research interests include post-traumatic headache/migraine, gender differences in outcome after concussion, and dysautonomia. An avid equestrian competing in show jumping and former swimmer, Meeryo also coaches at a local high school giving her a unique perspective on an athlete's desire to return to his/her sport and the outside pressures they might experience.
---
Christopher Giza, MD
Professor of Pediatrics and Neurosurgery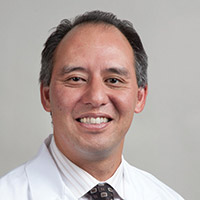 Christopher Giza graduated from Dartmouth College, received his M.D. from West Virginia University and completed his internship at the University of Pennsylvania. Dr. Giza then trained in Adult and Pediatric Neurology at UCLA, after which he worked on the Yosemite Search and Rescue Team. In 1998, he returned to UCLA and joined the Brain Injury Research Center. His research interests include neuroplasticity, recovery from injury, sport-related concussions, post-traumatic epilepsy and brain development. Dr. Giza leads the Pediatric TBI/Sports Concussion program at UCLA. He served as Vice-Chair for the California State Athletic Commission, traveled to Afghanistan in 2011 as a civilian advisor to the Department of Defense and Co-Chaired the American Academy of Neurology's committee which developed an evidence-based Practice Guideline for Management of Sports Concussions in 2013. He serves on the Center for Disease Control's Pediatric mild TBI committee, the NCAA Concussion Task Force and the Major League Soccer Concussion Program Committee. He is currently a Professor of Pediatric Neurology and Neurosurgery at the David Geffen School of Medicine and Mattel Children's Hospital at UCLA.
---
Shaun Hussain, MD, MS
Assistant Clinical Professor of Pediatrics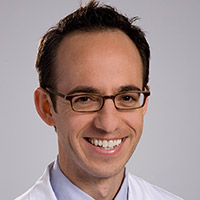 Shaun Hussain studied psychbiology as a UCLA undergraduate prior to attending medical school at the Albert Einstein College of Medicine in New York. After completing his medical studies and graduate training in clinical research methods, he returned to UCLA to complete residency training in Pediatrics and Neurology, as well as fellowship training in pediatric epilepsy and clinical neurophysiology. As Director of the UCLA Infantile Spasms Program, the focus of his clinical and research endeavors is infantile spasms (West Syndrome) and other severe forms of childhood epilepsy. Dr. Hussain serves on the National Infantile Spasms Consortium and is the recipient of the Epilepsy Foundation Care and Cure Fellowship Award and the Epilepsy Therapy Project Young Investigator Award.
---
Harley Kornblum, MD, PhD
Professor of Psychiatry, Molecular & Medical Pharmacology and Pediatrics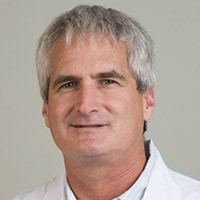 Harley Kornblum, MD, PhD, is currently a Professor of Psychiatry, Molecular and Medical Pharmacology and Pediatrics at the David Geffen School of Medicine at UCLA. He is a Pediatric Neurologist, and is the Founding Director of the UCLA Neural Stem Cell Research Center. He is a Principal Investigator in the UCLA Intellectual and Developmental Disabilities Research Center and a member of The Brain Research Institute, The Molecular Biology Institute, The Broad Stem Cell Research Center and the Jonsson Comprehensive Cancer Center at UCLA. His degrees include a BA in Biology from Washington University and a PhD, and MD from UC Irvine. His research interests include the biology and use of neural stem cells, brain development, brain tumors, neural repair and autism.
---
Jason T. Lerner, MD
Assistant Clinical Professor of Pediatrics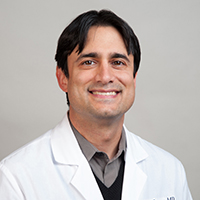 Jason Lerner graduated from Trenton State College and received his M.D. from The University of Medicine and Dentistry of New Jersey. His training included: a residency in pediatrics at Penn State Hershey Medical Center, a residency in child neurology at Albert Einstein College of Medicine and a fellowship in pediatric epilepsy at UCLA. He currently splits his time between clinical work, teaching, research and administrative duties. He is the Residency Program Director for Pediatric Neurology at UCLA and has trained 8 residents who are now practicing pediatric neurologists. Dr. Lerner is also actively teaching and mentoring fellows, residents, medical students and undergraduate students. His research interests include: epilepsy surgery, ICU monitoring and post-traumatic epilepsy. Dr. Lerner has over 35 publications. He is currently an Assistant Professor of Pediatric Neurology and the Director of the Pediatric Neurophysiology Laboratory at the David Geffen School of Medicine and Mattel Children's Hospital at UCLA.
---
Joyce Matsumoto, MD
Assistant Clinical Professor of Pediatrics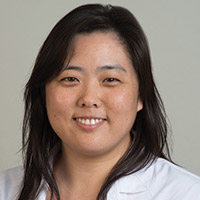 Joyce Matsumoto graduated from Pacific Union College in northern California, and received her MD from Loma Linda University School of Medicine, where she also completed her medical internship. She completed her Neurology residency at UCLA, then Epilepsy fellowship at UC San Francisco before returning to UCLA to work in the pediatric neurology division. She is board certified in Neurology and Clinical Neurophysiology by the American Board of Psychiatry and Neurology, and in Epilepsy Monitoring from the American Board of Clinical Neurophysiology. She has an active role with the UCLA Pediatric Epilepsy Program as a clinician and electroencephalographer, and serves as the Medical Director of the UCLA Ketogenic Diet program. Her research interests include continuous EEG monitoring in the critically ill children, and expanding the scope of ketogenic diet therapy to other neurologic and medical conditions.
---
Lekha M. Rao, MD
Assistant Clinical Professor of Pediatrics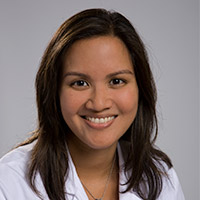 Lekha Rao grew up in the Bay Area but left sunny California to study Neuroscience at Johns Hopkins University in Baltimore, Maryland. After graduation, she stayed at Johns Hopkins for a year working in pediatric movement disorder research. She then went on to attend medical school at Drexel University in Philadelphia, finally returning to California for pediatric residency, child neurology, and pediatric epilepsy fellowship at UCLA. Lekha's research interests include neonatal seizures and seizures following hypoxic-ischemic injury. She currently sees patients both in Westwood and Santa Monica and also runs a free neurology clinic monthly at the Venice Family Clinic.
---
Pantea Sharifi-Hannauer, MD
Associate Physician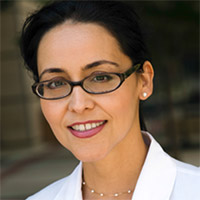 Pantea Sharifi-Hannauer was a former college student at UCLA and received a degree in Biology. She attended the Finch University of Health Sciences/The Chicago Medical School and also received a Master's degree in Physiology. She then returned to California for her residency training in Pediatrics and Pediatric Neurology at UCLA. During her training, she specialized in seeing and managing patients with autism and neuro-developmental disorders under the mentorship of Sarah Spence, MD, PhD. She was also an active participant in the AGRE (Autism Genetic Resource Exchange) project for several years as she travelled throughout the state visiting and evaluating families with multiple autistic children. She continued her interest in autism and neurodevelopment in private practice while still being an active member of the UCLA faculty. Currently, she heads the Autism Epilepsy Clinic at the UCLA Santa Monica offices. She is also the Medical Director at Pediatric Minds Medical Center/the Early Childhood Treatment Center in Torrance, California. This is a unique program where intensive early intervention services are provided to children ages 2-6 years in a multi-disciplinary setting who have autism and other neuro-developmental disorders. The services provided include speech therapy, behavioral therapies and neuro-psychological testing. She is also involved in multiple research projects about autism including Autism genetics, autism and epilepsy, and autism interventions.
---
Rajsekar Rajaraman, MD
Assistant Professor in Pediatric Neurology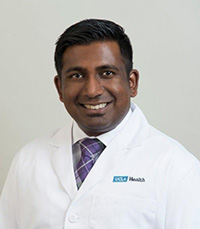 Dr. Rajsekar "Raj" Rajaraman is an Assistant Professor in Pediatric Neurology at the UCLA Mattel Children's Hospital. He completed his Pediatric Neurology residency, Clinical Neurophysiology fellowship, and Epilepsy fellowship training here at UCLA.
A native of New Jersey, Dr. Rajaraman completed his pediatrics residency at the Unterberg Children's Hospital at Monmouth Medical Center in New Jersey. During his pediatric residency, his exposure to seizures and the effects that epilepsy has on the patient and family led to him pursuing a career in pediatric epileptology at UCLA. Currently, his clinical and research interests involve all aspects of infantile spasms, as well as its effects in Tuberous Sclerosis and CDKL5 Deficiency Disorder. Dr. Rajaraman is currently the Director of the UCLA Tuberous Sclerosis Center of Excellence as well as the UCLA CDKL5 Center of Excellence. He is the primary investigator of over a dozen pharmaceutical and investigator driven clinical trials and studies. He has presented research at multiple conferences, including the American Academy of Neurology, Child Neurology Society, and the American Epilepsy Society, receiving achievements including the national 2014 American Epilepsy Society Young Investigator Award. Dr. Rajaraman has multiple publications on infantile spasms and cannabidiol (CBD). He is currently obtaining a Master of Science in Clinical Research (MSCr) at UCLA, supported by the Pediatric Victory Foundation.
In addition to his clinical and research interests, Dr. Rajaraman is an active member of the American Academy of Neurology (AAN) and American Epilepsy Society (AES). He volunteers for the Epilepsy Foundation of Greater Los Angeles, including helping at their annual Walk to End Epilepsy at the Rose Bowl, as well as the Epilepsy Awareness Day at Disneyland.
---
W. Donald Shields, MD
Professor Emeritus of Pediatrics and Neurology