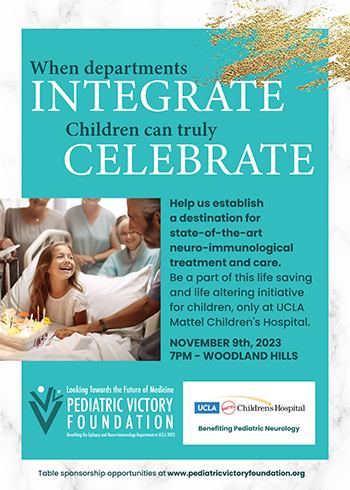 The Salon 2023
The Salon 2023 is just the beginning. Your support and generosity will shape the future of comprehensive pediatric treatment and care for neuro-immunological related disorders, including epilepsy.
Bring us closer to delivering on a promise: to create a world-class destination for children with complex, multi-faceted neurological diagnoses at UCLA Mattel Children's Hospital. That future begins NOW.
DONATE BELOW and thank you, Pediatric Victory Foundation supporters!